We are currently working on updating our catalogue. Some books currently in our catalogue are no longer available. If an order is placed for a book that is out of print we will contact you via email.
Due to Covid restrictions it takes longer than usual to order books that are out of stock. If books are out of stock in our shop, we will inform you about expected delivery times. An order can always be cancelled and a full refund will be provided.
If you have any questions, contact us on nzresourceroom@languagefuel.com or give us a call at 021 - 0294 3517 between 9am and 12pm.
Browse by category
Kia Ora!
Welcome to the Language Fuel Resource Room!
Auckland is at level 2, this means that our New Lynn shop is open again for customers.
Please scan in at the front door and remain 2 meter distance from our staff. If possible order your book online and select Pickup in Store as your delivery option.
Kia kaha!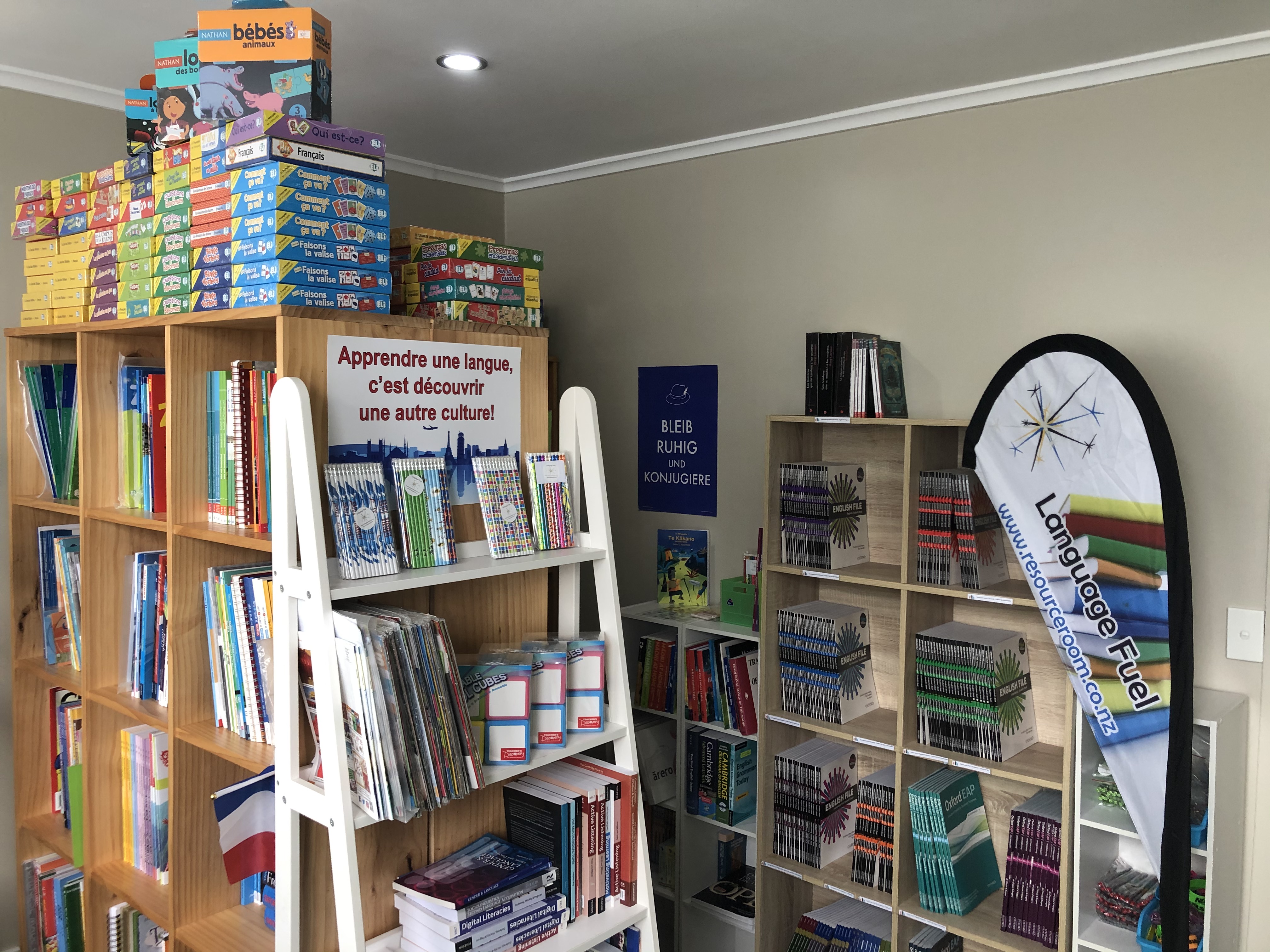 We help awesome language teachers like you to change the world, one language learner at a time, by providing the resources you need to excel in your practice.
You and your learners are unique, so we don't assume one popular textbook will fit all. That's why we supply all major publishers (Oxford, Cambridge, Pearson, Cengage, MacMillan etc.), and a bunch of minor publishers, too.
If we don't have what you're looking for, just ask! We know you're busy, so let us do the leg work for you.
Order online here on this site, or send us an email: NZResourceRoom@languagefuel.com.
You can visit us at our showroom/office in New Lynn. Just a short walk from the train and bus station and plenty of parking available. We're open from 9am - 12pm weekday mornings, or by appointment. If something is out of stock, contact us for delivery time information.
Looking for something other than a languages resource? If you have a specific ISBN, and it's from a publisher we work with, we can get that in for you too.
Keep up to date with all things new by signing up for our newsletter: Click here.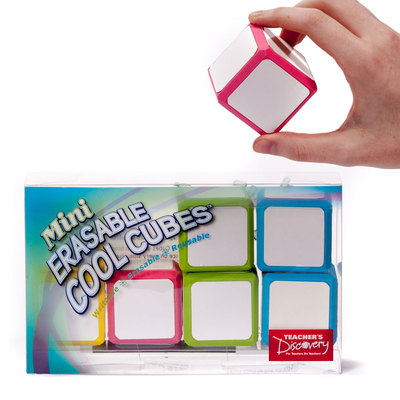 $34.99
NZD
Category: General Language Teacher Resources
Erasable Cool Cubes—but smaller! Each 2 x 2 x 2-inch cube has an erasable surface that's writable and reusable. Set of eight mini cubes, wet-erase marker included.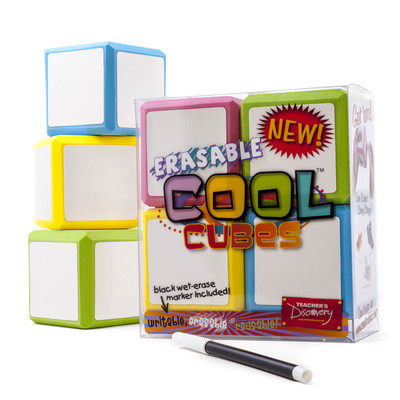 $29.99
NZD
Category: General Language Activities
No class is complete without at least one set of Erasable Cool Cubes™. You can use them for all kinds of lessons no matter what language you teach. Use the cubes for independent study, team review or whole-class prompts. For world languages use them for adjective agreement, articles and infinitives. A p opular game is to group the students in fours, write the infinitives on one cube, pronouns on the other, tell the class the tense and let the students roll the cubes. Or use them for role-play and dialogues, and writing prompts to review parts of speech, figurative language, literature, poetry, and more. Have the students erase the words and try another game. They will be laughing and learning at the same time! Elementary school, middle school, high school. All levels. One Erasable Cool Cube Set (E1535) includes: Four 3 x 3 x 3 inch cubes in red, yellow, blue and green Generous 2-3/8 dry-erase writing space on each side of the cube 1 black wet-erase marker Suggestion sheet for language arts and social studies Re-usable storage bag ...Show more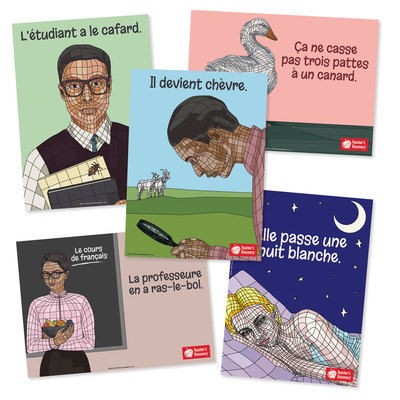 $49.99
NZD
Category: French Wall Decorations
Students Sound Like Native Speakers When They Use Idioms Appropriately! Exposing students to fun cultural idioms gets them talking in the target language—especially when the literal and actual meanings of the expressions are very different!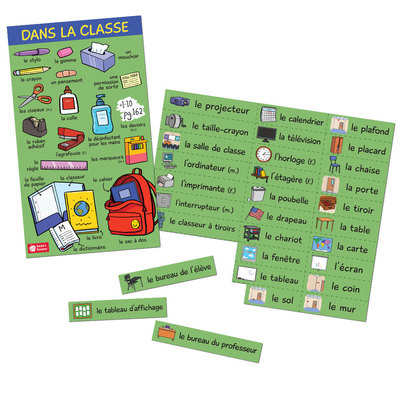 $49.99
NZD
Category: French Wall Decorations
Fifty Nouns They'll Need in the Classroom Provide your students with the nouns for things commonly found in the classroom, from the school supplies they are always asking for, to words like "wall," "door," "projector," and "bulletin board." Small items are all shown on one poster. For the big things, j ust cut out the labels and tape them up around the classroom! French. Poster is 15 x 26 inches, sheet of labels is 26 x 22 inches. Both are laminated. ...Show more