Kia Ora!
Welcome to the Language Fuel Resource Room!
AGO card games
Did you know that we sell the fun and educational AGO card games in several languages? We have a range of Q&A and phonetics games for ESOL learners. We also have a range of beginners level Q&A games in French, German, Japanese and Spanish. In October and November you can get an additional discount on these card games. Normal prize for a single card game is $12.99, but with any order above $50, you can get a game for only $10.99. Add them to your order, and you will be refunded the difference.
Discover a new and fun way to encourage conversation in the classroom with these educational games. See the featured products on our home page for links to the different games.
Want to know more or looking for other material? Contact us and we are happy to help.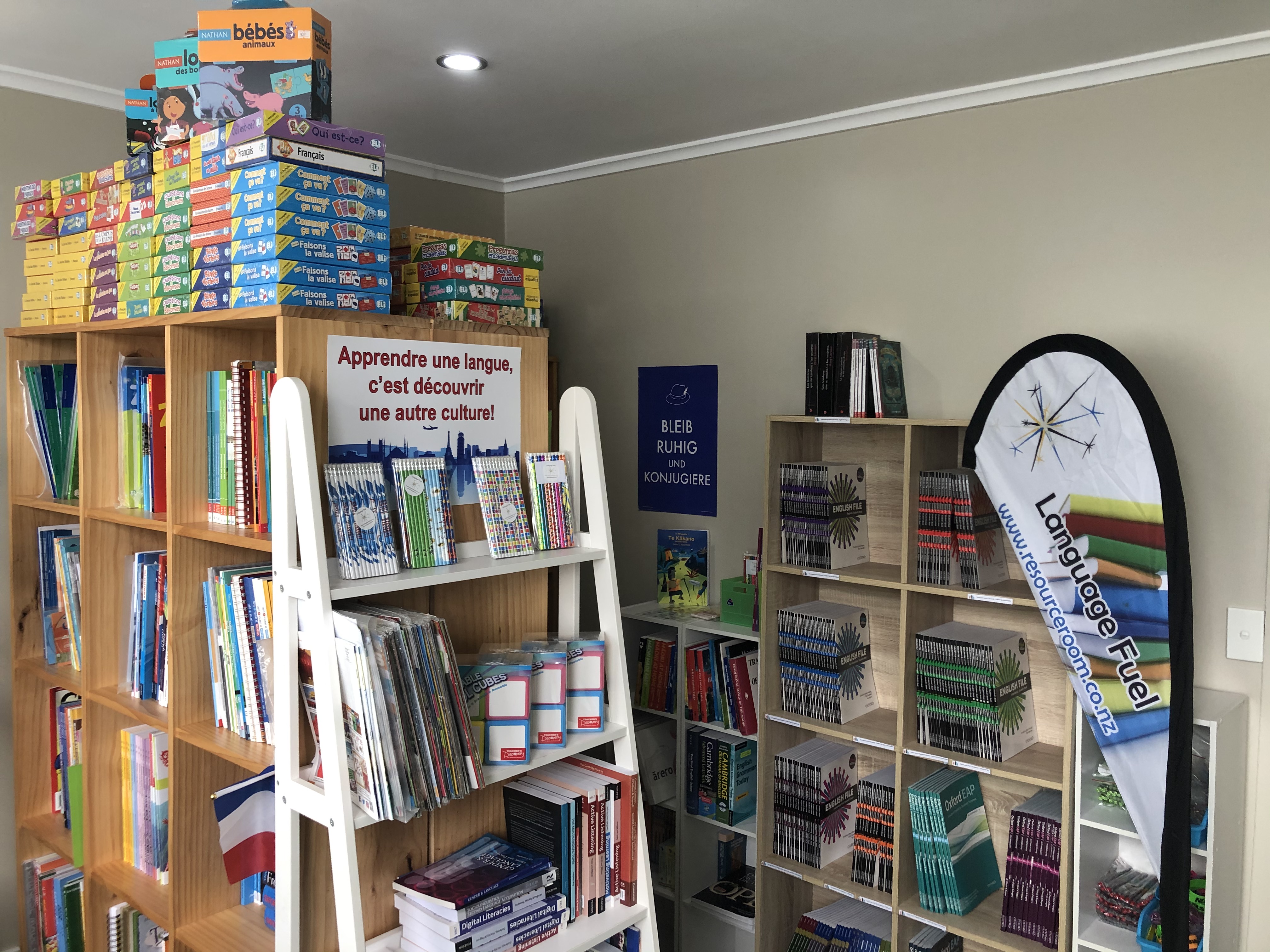 We help awesome language teachers like you to change the world, one language learner at a time, by providing the resources you need to excel in your practice.
You and your learners are unique, so we don't assume one popular textbook will fit all. That's why we supply all major publishers (Oxford, Cambridge, Pearson, Cengage, MacMillan etc.), and a bunch of minor publishers, too.
If we don't have what you're looking for, just ask! We know you're busy, so let us do the leg work for you.
Order online here on this site, or send us an email: NZResourceRoom@languagefuel.com. Whatever works best for you.
You can visit us at our showroom/office in New Lynn. Just a short walk from the train and bus station and plenty of parking available. We're open from 9am - 12pm weekday mornings, or by appointment.
Looking for something other than a languages resource? If you have a specific ISBN, and it's from a publisher we work with, we can get that in for you too.
Join our mailing list. Click here.