Kia Ora! Welcome to the Language Fuel Resource Room!
We help awesome language teachers like you to change the world, one language learner at a time, by providing the resources you need to excel in your practice.
You and your learners are unique, so we don't assume one popular textbook will fit all. That's why we supply all major publishers (Oxford, Cambridge, Pearson, Cengage, MacMillan etc.), and a bunch of minor publishers, too.
If we don't have what you're looking for, just ask! We know you're busy, so let us do the leg work for you.
Order online here on this site, or send us an email: NZResourceRoom@languagefuel.com. Whatever works best for you.
You can even visit us at our showroom/office. We're open from 9am - 12pm weekday mornings, or by appointment.
Looking for something other than a languages resource? If you have a specific ISBN, and it's from a publisher we work with, we can get that in for you too.
Join our mailing list. Click here.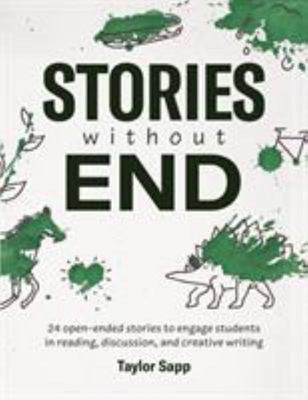 $30.00
NZD
Category: General Language Activities
Finalist, British Council ELTons Awards for Innovation in English Language Teaching, 2019. Creative, intriguing short stories to make students think and wonder what if. . . Stories Without End engages students with literature through intriguing short stories that make them think and wonder. What if we could teleport anywhere in the world whenever we wanted to? Will robots ever replace human teachers? Why are some people optimists while others are pessimists? Where does our personality come from? Stories Without End also gets students creating with engaging projects. Because the stories have no end, students will have to create their own. They'll also find themselves writing about one particular character, drawing a scene from the story, interviewing people about the theme of the story, or keeping a dream journal. Each story is also supported with questions and vocabulary activities to introduce the story and followed by discussion questions. Perfect for teaching reading, creative writing, or discussion. And it's a flexible resource. Use it as the main book for a month-long elective, as a regular supplement activity, or an occasional treat for the students ...Show more