The Book Next Door is a lovely series written by Australian Claire Harris. They are suitable for adults or young adults, and are written with the Australian context in mind, which is easily transferrable to the NZ context.
Each reader has a Teacher's resource book which goes with it, that has photocipiable worksheets and activity ideas to get the most out of each chapter of the books. They range from Beginner to Pre-Intermediate level.
See www.TheBookNextDoor.com for more information.
The Language Fuel Resource Room is the proud NZ supplier for these books.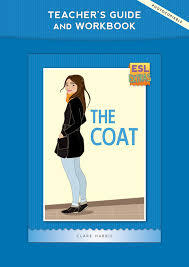 $29.99
NZD
Category: The Book Next Door
This light-hearted original novel is set in Australia, featuring Anni, who loves her new life in Melbourne. She just has a few problems: she has no money, she's trying to set up a small business, she's secretly jealous of her wealthy friend and boss, and she's scared of commitment to her lovely boyfrien d, Ed. But when she finds a diamond ring in the lining of a borrowed coat, everything changes. Aimed at post-beginner level learners or above. ...Show more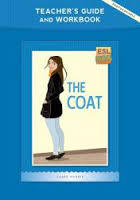 $54.99
NZD
Category: The Book Next Door
The Teacher's Guide version has the story,  teacher notes, learner worksheets, answers and audio CD; everything can be photocopied, so each student could have a take-home copy of the reader. (Not that anyone wants to fill the world with paper, but it can be so frustrating for teachers to hit the 10% onl y rule…) ...Show more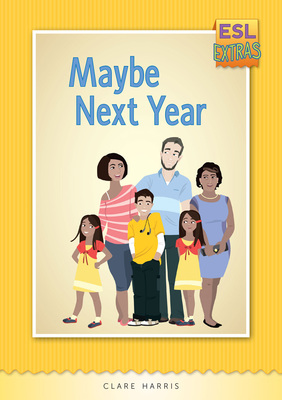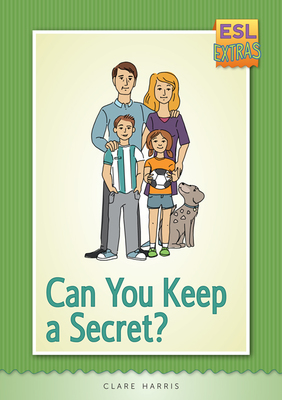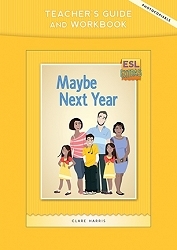 $54.99
NZD
Category: The Book Next Door
Maybe Next Year Teacher's Guide and Workbook (photocopiable) contains the full text of the beginner level reader, Maybe Next Year. Complete with extensive notes for new teachers/tutors, activity pages, and audio CD, this version can be photocopied for extensive or intensive reading in class, for homewor k, or for use in a conversation group, to get students talking. Each vignette-style story in Maybe Next Year introduces a different member of one family in Hope Street, with the theme of change - maybe NEXT year! This book is graded 'Beginner A', with the stories told in simple present tense only. ...Show more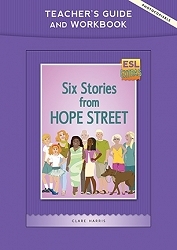 $54.99
NZD
Category: The Book Next Door
Six Stories From Hope Street Teacher's Guide and Workbook (photocopiable) contains the full text of the post-beginner level novel. Complete with extensive notes for new teachers/tutors, activity pages, and audio CD, this version can be photocopied for extensive or intensive reading in class, for homewor k, or for use in a conversation group, to get students talking. Six Stories from Hope Street is set in the same street as Maybe Next Year, with light-hearted 'domestic' stories told in simple past tense (Beginner B level). Natasha loses her keys, Alex has a little problem with his cooking, Grace misses the bus, Cassie thinks she sees a snake in the garden, Zac takes a neighbour's dog for an eventful walk and John has a mix-up at the medical centre. ...Show more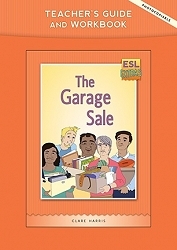 $54.99
NZD
Category: The Book Next Door
The Garage Sale Teacher's Guide and Workbook (photocopiable) contains the full text of the beginner level reader, The Garage Sale. Complete with extensive notes for new teachers/tutors, activity pages, and audio CD, this version can be photocopied for extensive or intensive reading in class, for homewor k, or for use in a conversation group, to get students talking. The Garage Sale is a light-hearted 'mini novel' in six chapters, set in the same street as Maybe Next Year and Six Stories from Hope Street and told in simple past tense ('Beginner C' level: high beginner or transitioning to post-beginner). Ben and Tori have a visitor coming to stay, but their spare bedroom is a mess: it's full of old furniture, toys and books. Tori's nephew, 'Lucky Luke', comes to the rescue, offering to help them have a garage sale - but things go wrong when he accidentally sells their dining table! ...Show more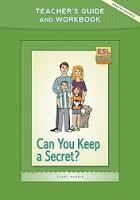 $54.99
NZD
Category: The Book Next Door
The Teacher's Guide version has the story,  teacher notes, learner worksheets, answers and audio CD; everything can be photocopied, so each student could have a take-home copy of the reader. (Not that anyone wants to fill the world with paper, but it can be so frustrating for teachers to hit the 10% onl y rule…) ...Show more