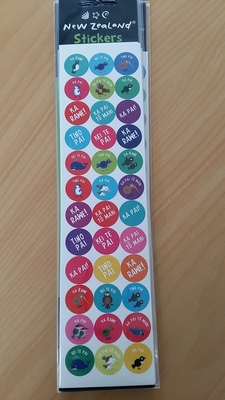 $5.95
NZD
Category: Maori Prizes
This pack contains 108 dot stickers, to go on incentive charts. Each sticker has Maori praise words.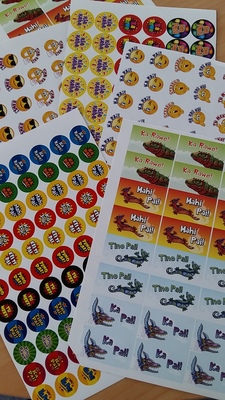 $10.00
NZD
Category: Maori Prizes
Te Reo stickers - contains approximately 200 stickers per pack. Contents will vary.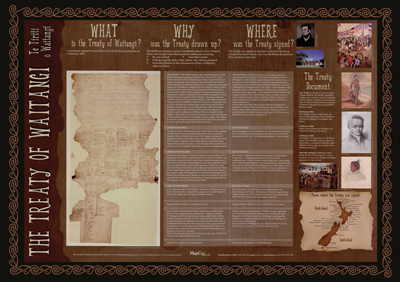 $45.00
NZD
Category: Maori Wall Decorations
This is a lovely poster explaining all about the Treaty of Waitangi - Te Tiriti o Waitangi.  What is the Treaty of Waitangi?  Why was the Treaty drawn up?  Where was the Treaty signed?  The laminated poster shows copies of the actual Treaty document as well as content, in both English and Maori, and mak es a beautiful, valuable addition to any New Zealand classrom.   SIZE: 840mm x 590mm ...Show more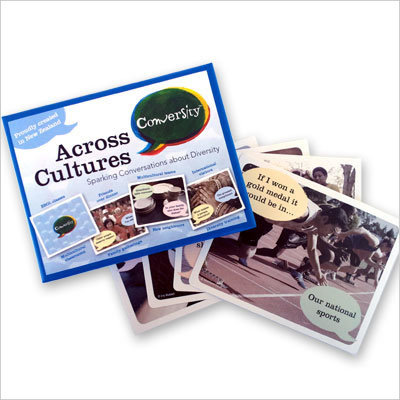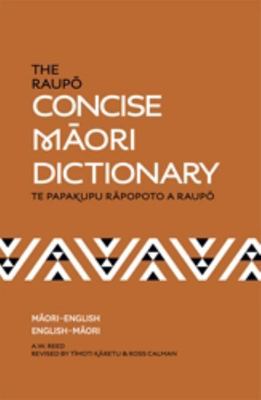 $25.00
NZD
Category: Maori Dictionaries
The Raupo Concise Maori Dictionaryis an invaluable reference work, providing an essential list of words and their equivalents in Maori and English. First published in 1948, the dictionary has been revised and updated numerous times since, giving testimony to its ongoing reliability as a reference guide to everyday Maori words. It also includes a guide to the pronunciation of Maori and lists of useful vocabulary. ...Show more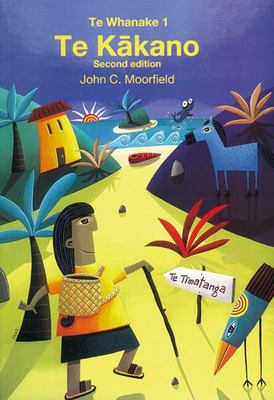 $89.99
NZD
Category: Te Whanake | Reading Level: very good
Te Kakano is the beginner-level Maori Language text designed for adults and teenagers. This textbook concentrates on the language needed for everyday situations, such as meeting people, having meals, going shopping, making arrangements, telephone conversations and going to a hui. Maps help locate the m ain tribal areas and the Māori names of important places, regions and mountains. ...Show more
$35.00
NZD
Category: Maori Coursebooks
Kei hea o putu whutuporo? Where are your rugby boots? Homai te ranu tomato. Pass me the tomato sauce. Kei te pehea te huarere i tenei ra? How is the weather today? Kei hea to mahi kainga? Where is your homework? Kati te whakaporearea i to tuahine! Stop annoying your sister! Maori at Home is the perfect introduction to the Maori language. A highly practical, easy and fun resource for everyday New Zealanders, it covers the basics of life in and around a typical Kiwi household. Whether you're practising sport, getting ready for school, celebrating a birthday, preparing a shopping list or relaxing at the beach, Maori at Home gives you the words and phrases - and confidence - you need. ...Show more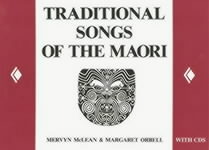 $49.95
NZD
$69.99
(28% off)
Category: Maori Culture
These songs in many different styles embody the fundamental values of traditional Maori culture and form a vital part of marae ceremonial. Most common song types are represented: laments, love songs, war chants, songs of welcome, face-saving songs and witty occasional songs. They are remarkable for the sophistication of the music and the power and subtlety of the words. Both Orbell and McLean are widely known and respected and have published extensively. Margaret Orbell is the author of a number of books on Maori myths and poetry; Mervyn Mclean is the author of Maori Music (1996) and a study of Polynesian music, Weavers of Song (1999). Their Songs of a Kaumatua sung by Kino Hughes appeared in a similar format in 2002. ...Show more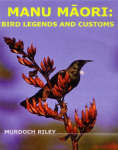 $34.99
NZD
Category: Maori Culture
A book about Maori and their legends and customs involving birds - includes CD "Forest and Ocean" by Hirini Melbourne.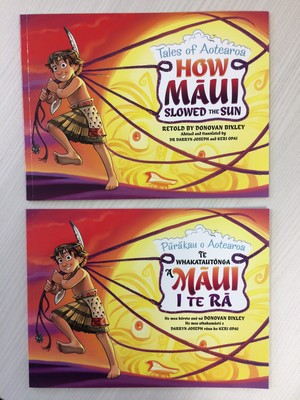 $40.00
NZD
Category: Bilingual packs | Series: Tales of Aotearoa / Pūrākau o Aotearoa
Donovan Bixley re-tells the story of HOW Maui slowed the journey of the sun through the sky each day! The traditional tale but with Donovan's unique twist and trademark humour. The pictures are bright and bring their own level of humour to the book. Darryn Joseph ensures that the story is accurate and c ulturally appropriate and translates, along with Keri Opai, the story for the Te Reo edition. ...Show more