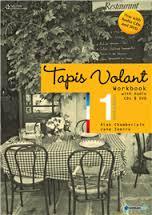 $46.95
NZD
Category: Tapis Volant 3rd edition
The Tapis Volant series is a market-leading French teaching and learning resource in its third edition. The secret of its success is very simple: its straightforward teaching methodology and clear pedagogy make it flexible, adaptable and yet relevant to any classroom requirement. The third edition comes with several linguistic and cultural updates, and interweaves an intercultural language learning approach with a focus on communication and linguistic reflection. The workbooks offer a wealth of consolidating and reinforcing exercises to revise language and structures plus audio CDs and a DVD. ...Show more
$49.99
NZD
Category: Tapis Volant 4th edition
The Tapis Volant 1 WorkBook offers activities to practice and consolidate French across the four macro-skills: listening, writing, reading and speaking. In addition, the workbook includes: • Autoévaluation sections at the end of every two units to build students' confidence and track progress • Graded a nd scaffolded activities to challenge students and reinforce learning • A USB containing all audio tracks needed for listening activities, as well as engaging conversational videos for further language practice. ...Show more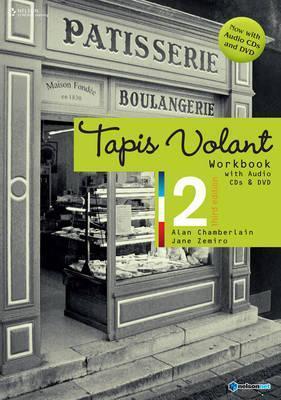 $39.95
NZD
Category: Tapis Volant 3rd edition | Series: Tapis Volant Ser.
The Tapis Volant series is a market-leading French teaching and learning resource in its third edition. The secret of its success is very simple: its straightforward teaching methodology and clear pedagogy make it flexible, adaptable and yet relevant to any classroom requirement. The third edition comes with several linguistic and cultural updates, and interweaves an intercultural language learning approach with a focus on communication and linguistic reflection. The workbooks offer a wealth of consolidating and reinforcing exercises to revise language and structures plus audio CDs and a DVD. *Complimentary access to NelsonNet is available to teachers who use the accompanying student book and workbook as a core resource in their classroom. Contact your education consultant for access codes and conditions.  ...Show more
$49.99
NZD
Category: Tapis Volant 4th edition
The Tapis Volant 2 WorkBook offers activities to practice and consolidate French across the four macro-skills: listening, writing, reading and speaking. In addition, the workbook includes: ' Autoevaluation sections at the end of every two units to build students' confidence and track progress ' Graded a nd scaffolded activities to challenge students and reinforce learning ' A USB containing all audio tracks needed for listening activities, as well as engaging conversational videos for further language practice. ...Show more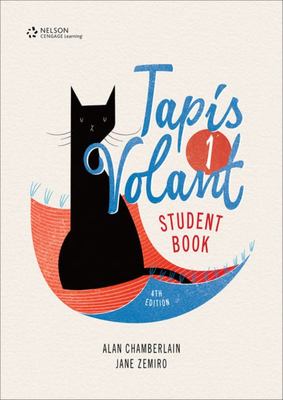 $69.99
NZD
Category: Tapis Volant 4th edition
The Tapis Volant 1 Student Book features a range of linguistic and intercultural activities for classroom use, as well as end-of-unit glossaries recapping key vocabulary. Throughout the text, lessons are taught in-context, with grammar and vocabulary based on cultural content presented in each unit. At the end of every two units, Mise au Point sections provide a summary of the communicative outcomes, grammar and culture taught. ...Show more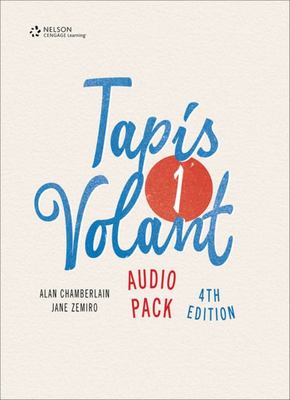 $280.50
NZD
Category: Tapis Volant 4th edition
The Tapis Volant 1 Audio Pack is recorded by native speakers at a pace suitable for beginner students and contains the following: ' all recordings from the student book ' all recordings from the workbook ' all recordings for the end-of-unit tests.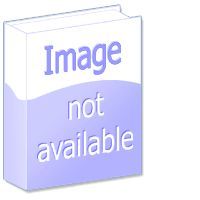 $33.95
NZD
Category: Tapis Volant
This second edition of Tapis Volant 1 includes an authentic context and a focus on French as a language of the Pacific and as an international language. It also incorporates the best of modern communicative methodology. There is a strong emphasis on reading and a systematic approach to grammar and vocab ulary, with practice exercises and unit tests covering all skills. ...Show more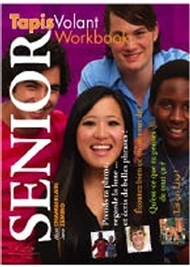 $48.50
NZD
Category: Tapis Volant Senior
Purpose-written for senior secondary students, Tapis Volant Senior is a revised and rewritten edition of Tapis Volant 3. The content was developed in accordance with the individual Study Design and Collaborative Curriculum and Assessment Framework for Languages (CCAFL).The Workbook features a comprehens ive wordlist at the end of each chapter. Vocabulary items are coded as being contained in the Student Book or Workbook. The DVD includes ten short video clips modelling the language and structures introduced in each chapter. A video clip accompanies every Avous la parole! section. Each video clip models a scenario that can be used to stimulate discussion or form the basis of oral activity. These clips can be downloaded onto mobile devices for students to watch at their own leisure. ...Show more
$69.95
NZD
Category: Tapis Volant 4th edition
Tapis Volant 2 Student Book features a range of linguistic and intercultural activities for classroom use, as well as end-of-unit glossaries recapping key vocabulary. Throughout the text, lessons are taught in-context, with grammar and vocabulary based on cultural content presented in each unit. At the end of every two units, Mise au Point sections provide a summary of the communicative outcomes, grammar and culture taught. ...Show more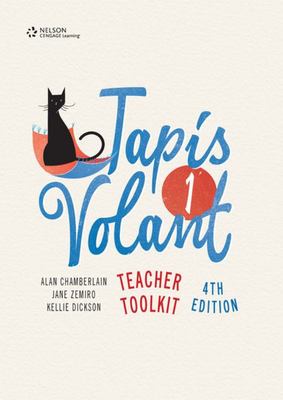 $233.95
NZD
Category: Tapis Volant 4th edition
Tapis Volant 1 Teacher Toolkit is part of the market-leading French series and has been fully revised for a fourth edition. The student book has a strong emphasis on cultural and intercultural learning and the straightforward communicative methodology, adaptable to any type of classroom.The Tapis Volant 1 Teacher Toolkit with USB is a full-colour wraparound version of the student book containing practical classroom notes, extension activities and intercultural notes. ...Show more
Items per page:
1 - 10 of 10