A series of French resources published by Pearson education. The series was originally published in 2010.
Studio French resources are packed with content your pupils will enjoy learning. The programme moves at just the right pace - whether or not your pupils have prior knowledge - and opens the window to the French-speaking world.
Schools can subscribe to ActiveLearn by Edify for more online resources.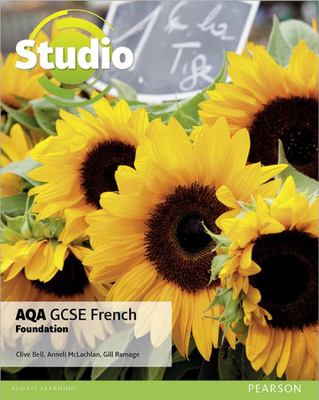 $19.99
NZD
Category: Studio
French your pupils will want to learn! This is an individual copy. Covers NC Levels 1-5. Topics include alphabet, numbers, colours, age, date, weather, school bag, family, food and sport. Can be used for whole class, group or individual work to make differentiation easy. Accès Studio is availab le in Active Teach CD-ROM, which includes the on-screen book with all the audio at your fingertips and video and flashcards to accompany the book. ...Show more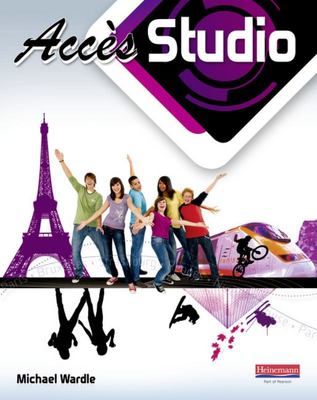 $94.99
NZD
Category: Studio | Series: Studio Ser. | Reading Level: A1
French your pupils will want to learn! This is a pack of 5. Covers NC Levels 1-5. Topics include alphabet, numbers, colours, age, date, weather, school bag, family, food and sport. Can be used for whole class, group or individual work to make differentiation easy. Accès Studio is available in A ctive Teach CD-ROM, which includes the on-screen book with all the audio at your fingertips and video and flashcards to accompany the book. ...Show more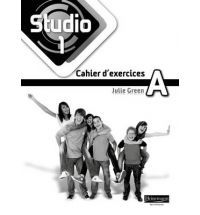 $12.00
NZD
Category: Studio | Series: Studio | Reading Level: A1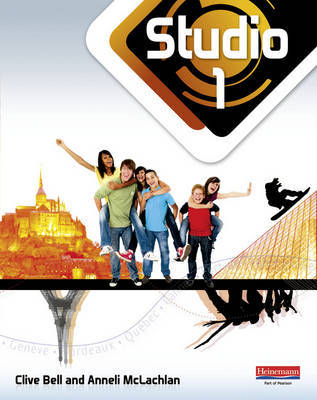 $35.99
NZD
Category: Studio | Series: Studio | Reading Level: A1
With the Studio 1 Pupil Book you can choose the right pace of learning for your pupils. Either move at a faster pace by skipping the French basics covered in Accès Studio and at Key Stage 2, or slow down to pause and revise knowledge.  A modern look with lots of photographs and interesting topics cap tures pupils' interest right from the start. A wide variety of vocabulary helps pupils build a personal picture and talk about things that really interest them. Activities for all four skills in every unit make sure pupils cover what they need to progress. Covers NC Levels 1-5. Accès Studio page references show where to go to pause and revise the basic topics. Tips on every spread throughout the course teach essential language-learning skills such as using a French dictionary. Every unit in Studio has a grammar objective supported by activities and clear explanations ...Show more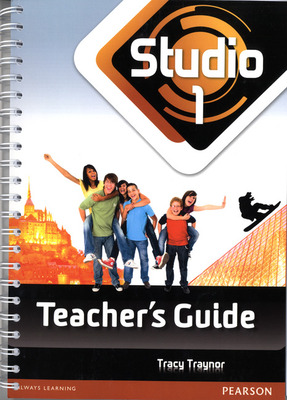 $180.99
NZD
Category: Studio | Series: Studio | Reading Level: A1
Studio 11-14 French: French your pupils will want to learn! Our printed Teacher's Guides provide you with complete support to plan and deliver lessons and include a Scheme of Work. Simple, easy-to-follow teacher notes and Scheme of Work to save you valuable planning time. Ideas for starters, plena ries, support and extension activities so you can differentiate every lesson. Transcripts for all the audio and video. Support for using ActiveTeach in the classroom so you can make the most of every feature. ...Show more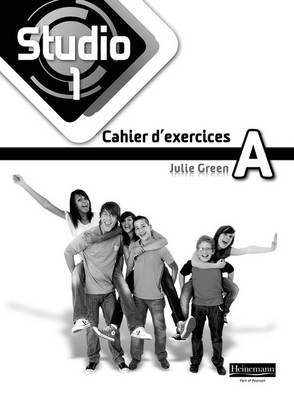 $76.99
NZD
Category: Studio | Series: Studio | Reading Level: A1
Studio 11-14 French: French your pupils will want to learn! Studio is packed with content your pupils will enjoy learning, with a tried-and-tested approach to progression. Differentiated workbooks for each year contain extra reading and writing activities perfect for homework or coverwork. Vert for reinforcement and Rouge for extension. Vocabulary lists at the end of each module. ...Show more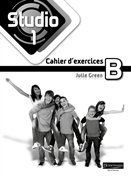 $76.99
NZD
Category: Studio | Series: Studio | Reading Level: A1
Studio 11-14 (KS3) French: French your pupils will want to learn! Studio is packed with content your pupils will enjoy learning, with a tried-and-tested approach to progression. Differentiated workbooks for each year contain extra reading and writing activities perfect for homework or coverwork. Ve rt for reinforcement and Rouge for extension. Vocabulary lists at the end of each module. ...Show more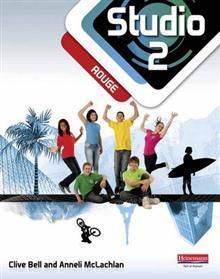 $35.99
NZD
Category: Studio | Series: Studio | Reading Level: A1
Studio 11-14 (KS3) French: French your pupils will want to learn! Studio 2 is split into parallel differentiated Pupil Books – Rouge Pupil Books stretch learning and contain more self-directed activities. Language is introduced in short, easy-to-remember phrases. All four skills are taught and pract ised on every double-page spread. Songs in every module add to the fun and enjoyment of learning. Covers NC Levels 3-6. Accès Studio page references show where to go to pause and revise the basic topics. Tips on every spread throughout the course teach essential language-learning skills such as using a French dictionary. Every unit in Studio has a grammar objective supported by activities and clear explanations. Includes support and preparation for pupils studying for FCSE. ...Show more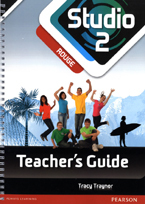 $180.99
NZD
Category: Studio | Series: Studio | Reading Level: A1
Studio 11-14 French: French your pupils will want to learn! Our printed Teacher's Guides provide you with complete support to plan and deliver lessons and include a Scheme of Work. Simple, easy-to-follow teacher notes and Scheme of Work to save you valuable planning time. Ideas for starters, plenar ies, support and extension activities so you can differentiate every lesson. Transcripts for all the audio and video. Support for using ActiveTeach in the classroom so you can make the most of every feature. ...Show more