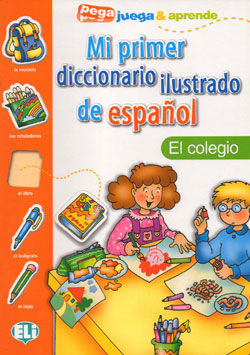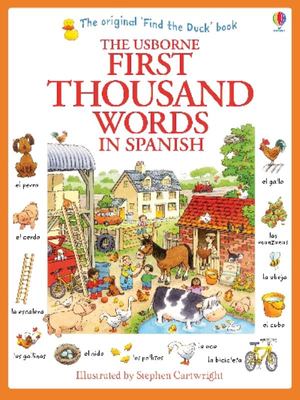 $16.99
NZD
Category: Spanish Junior dictionaries | Series: First Thousand Words | Reading Level: Children's - Grade 1-2, Age 6-7
The classic bilingual Spanish/English word book, featuring 1000 everyday words illustrated with busy scenes and labelled pictures to help children learn key Spanish vocabulary.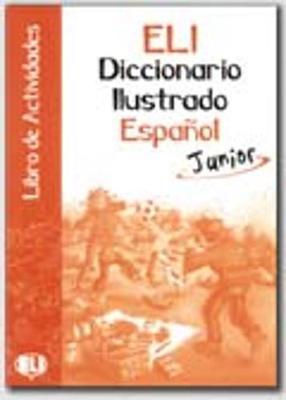 $19.95
NZD
Category: Spanish Junior dictionaries
he Activity book is packed full of games and makes memorising words from the ELI Diccionario ilustrado Español Junior easy and fun. The answers to the games make memorisation and self-learning easier and effective.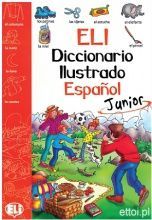 $29.95
NZD
Category: Spanish Junior dictionaries
ELI Diccionario ilustrado Español Junior For primary school students. An amusing way to learn more than 1000 Spanish words and expressions. Pino the Mouse guides young readers through 36 splendidly illustrated thematic drawings introducing vocabulary for home, school, and other elements of childr en's daily lives. Special plates illustrate the meanings of the most common and useful adjectives and verbs. Also available an activity book of exercises and games to aid review and memorisation of vocabulary words presented in the Dictionary's thematic illustrations. ...Show more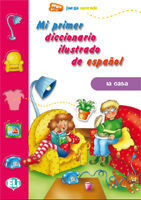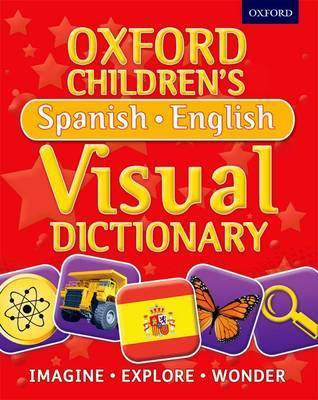 $27.00
NZD
Category: Spanish Junior dictionaries
With thousands of words from a variety of topics, the new Oxford Children's Spanish-English Visual Dictionary gives students learning, and using, Spanish the best reading and writing support. It contains a range of topics grouped under main headings such as People and Homes, Food and Clothing, School an d Work, Sport and Leisure, Art, Music, and Entertainment, Transport, Animals and Plants, Planet Earth and the Environment, and Space. Each topic includes a short introductory text given in both Spanish and English plus over 20 bright, modern illustrations labelled in both Spanish, using Standard Written Form (SWF) and English. The illustrations feature engaging children characters and the topics are familiar and appropriate to the primary curriculum. Introductions to the language and how to get the most out of the dictionary, along with pages on opposites, numbers, time, and calendar words plus full indexes in both Spanish and English make this Dictionary easy, and fun, to use. ...Show more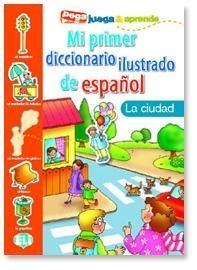 $12.50
NZD
Category: Spanish Junior dictionaries
Original, vivaz y divertido "Mi primer diccionario ilustrado" es un instrumento ideal para los niños y niñas que empiezan a aprender sus primeras palabras en español. Un diccionario facil de usar: se puede ojear, colorear y completar con los ashesivos de quita y pon. ¡Con "Mi primer diccionario de españ ol", aprender español es un juego de niños! ...Show more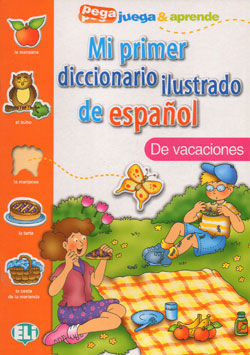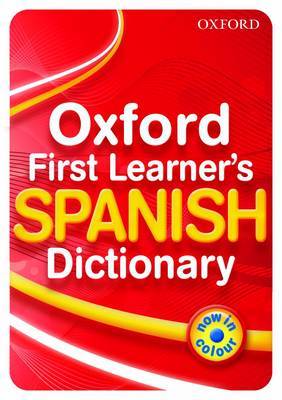 $22.21
NZD
Category: Spanish Junior dictionaries
The Oxford First Learner's Spanish Dictionary is a bilingual Spanish dictionary, the perfect reference tool for teaching Modern Languages as part of the curriculum to pupils aged 7-11. This alphabetical dictionary has a colour user-friendly design, the alphabet down the side of each page, and colour hea dwords that lead the pupil straight to the translation they are looking for. It gives core vocabulary with phrases and context examples, as well as special level-appropriate language tips on grammar and usage and cultural tips about life in Spanish-speaking countries. The dictionary has been designed to meet the requirements of the KS2 Framework for Languages and will be a useful resource not only for pupils, but also for primary teachers who may be teaching the language for the first time, and for parents who need to help their child with homework. This dictionary will support and guide, and help create an enthusiasm for finding out about other languages and cultures. ...Show more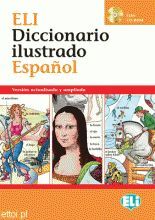 Items per page:
1 - 11 of 11