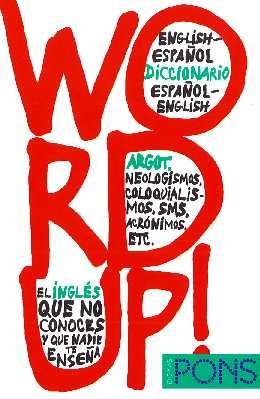 $13.99
NZD
$34.95
(59% off)
Category: Spanish Dictionaries
A bilingual book of Spanish and English idioms..very up-to-date colloquialisms and slang.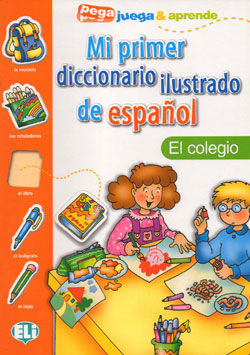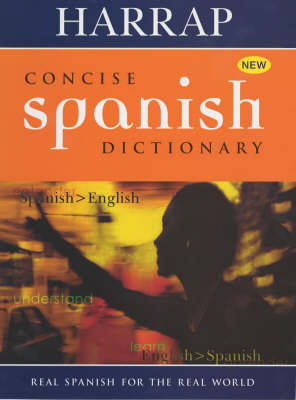 $18.00
NZD
$60.00
(70% off)
Category: Spanish Dictionaries
"Excellent value! highly recommendable! best of the concise dictionaries on offer." Geoff Park, Lecturer, Department of Hispanic Studies, University of Liverpool This dictionary takes a fresh and unfussy look at Spanish as it is spoken around the world.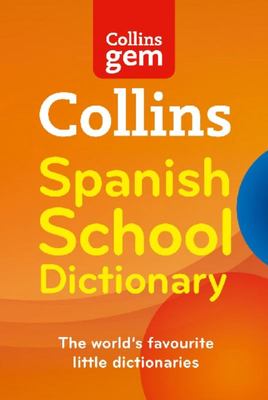 $12.99
NZD
Category: Spanish Dictionaries | Series: Collins School
Collins Gem Spanish School Dictionary is ideal for secondary school students looking for a dictionary that is clear, easy to use and in a handy format. Collins Gem Spanish School Dictionary is specially designed for school students, and is ideal in the classroom, at home and during exams. * It contains all the words and phrases students will need, with key curriculum words highlighted, all essential phrases covered, and thousands of examples to show how Spanish is really used. * The clear colour layout and alphabet tabs down the side of each page lead the students to the information they need quickly and without fuss. All main translations are underlined to help users go straight to the answer they are looking for. * The dictionary includes language tips and culture notes throughout the text. * Soy, eres, es...Spanish verbs made easy! Each verb on the Spanish side of the dictionary is cross-referred to a comprehensive verb guide, with full conjugations and example phrases showing the verb used in context. Also available in French and German. ...Show more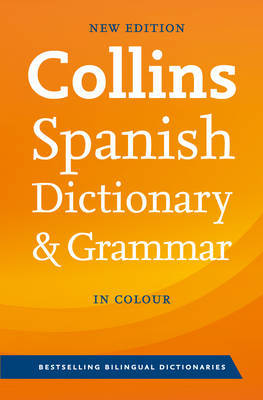 $34.99
NZD
Category: Spanish Dictionaries | Series: Collins Dictionary and Grammar
An up-to-date dictionary and a user-friendly grammar guide in one handy volume. A clear layout, cultural notes, and an easy-to-use grammar section make this book ideal for intermediate learners. Designed for intermediate learners of Spanish, whether at school, at home, or for business. 80,000 references and 110,000 translations will help those learning Spanish take their language skills to the next level. * This edition has been revised and updated to offer extensive and relevant coverage of today's English and Spanish, with thousands of phrases and examples guiding the user to the most appropriate translation. * A comprehensive grammar guide which presents detailed examples and translations to help users understand Spanish grammar - the perfect complement to the dictionary. * The clear Collins typography gives the text a contemporary feel, and along with the new alphabet tabs, ensures that users find the information they need quickly and easily. ...Show more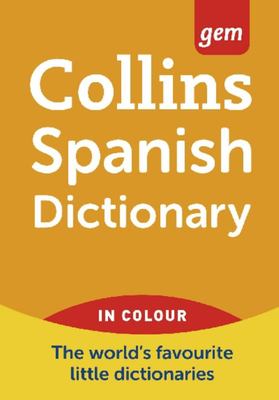 $12.99
NZD
Category: Spanish Dictionaries | Series: Collins GEM
(Gem dictionaries are the miniature ones) This latest edition of Collins' multimillion-selling dictionary comes with all the latest words in both languages plus handy links to verb tables, making it the perfect choice for anyone needing a portable, up-to-the-minute Spanish dictionary. Features include: * All the latest words in both languages * New coverage of vocabulary from Australia and New Zealand * New links to verb tables * Full GCSE coverage * User-friendly Phrasefinder supplement for travellers, including a handy menu-reader section *Clear, colour layout, useful examples, language and cultural notes Combining the best traditions of Collins dictionary-making with the latest innovations in technology, the Collins Gem Spanish Dictionary has been designed to give travellers, students, business people and the general user alike all the information they need in a handy, take-anywhere format. Includes all the latest words reflecting changes in modern lifestyle, as well as all the features you would expect from a Collins dictionary: an easy-to-read colour layout, special treatment of key words such as can, that, ser, de, notes about life in Spanish-speaking countries and warnings on commonly confused words. The Phrasefinder section has been developed to give travellers on business, school and leisure trips all the essential phrases they need. The menu-reader section is a quick guide to the most common words and phrases you will find in Spanish bars and restaurants, ensuring you always get what you expect from a meal out. Also available in the Collins Spanish dictionary range are Collins Spanish School Dictionary, Collins Easy Learning Spanish Dictionary and Collins Spanish Dictionary & Grammar. Comprehensive dictionaries. Always free online. Join us at www.collinsdictionary.com ...Show more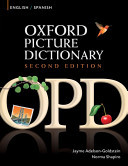 $55.99
NZD
Category: Spanish Dictionaries | Series: Oxford Picture Dictionary 2E Ser.
Content is organized within 12 thematic units, including Everyday Language, People, Housing, Food and Recreation. Each unit starts with an Intro page (new to this edition) and ends with a story page, with single or double-page sub-topics introducing new words in a realistic visual context and easy-to-le arn "chunks." The target new vocabulary is listed and simple practice activities help students put their new words into practice. Story pages include pre-reading questions to build previewing and predicting skills and post-reading questions and role-play activities to support critical thinking and to encourage students to use the new language they have learned. Rich visual contexts recycle words from the unit. This structure is designed to address the needs of multilevel classrooms. Supporting components include more guidance on this topic as well as assessing needs and lesson planning. (available in English only). ...Show more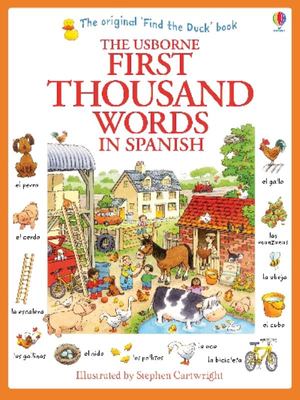 $16.99
NZD
Category: Spanish Junior dictionaries | Series: First Thousand Words | Reading Level: Children's - Grade 1-2, Age 6-7
The classic bilingual Spanish/English word book, featuring 1000 everyday words illustrated with busy scenes and labelled pictures to help children learn key Spanish vocabulary.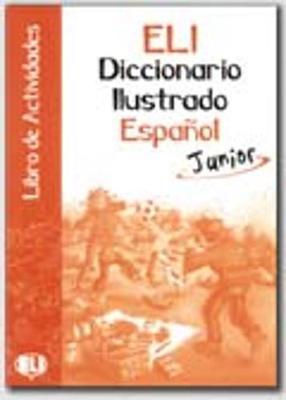 $19.95
NZD
Category: Spanish Junior dictionaries
he Activity book is packed full of games and makes memorising words from the ELI Diccionario ilustrado Español Junior easy and fun. The answers to the games make memorisation and self-learning easier and effective.
$17.99
NZD
Category: Spanish Dictionaries
The Oxford Essential Spanish Dictionary is a new compact Spanish-English and English-Spanish dictionary that offers up-to-date coverage of all the essential day-to-day vocabulary with over 40,000 words and phrases and 60,000 translations. This dictionary is easy to use and ideal for travel, work, or stu dy. The latest words in each language have been added, reflecting all aspects of life today, from computing and technology to lifestyle and business. Additional features include guides to Spanish and English pronunciation, as well as help with both Spanish and English verbs. Covers both European and Latin American Spanish. The Oxford Essential Spanish Dictionary is ideal for anyone in need of a handy quick reference. An essential book for the study of Spanish. ...Show more