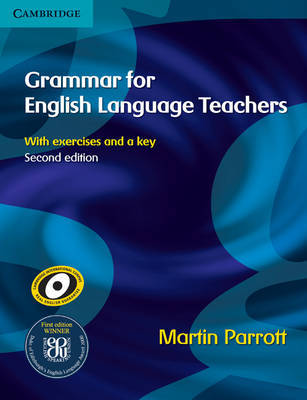 $67.95
NZD
Category: CELTA Preparation | Reading Level: Professional
An invaluable resource helping teachers at all levels of experience to develop their understanding of English grammar.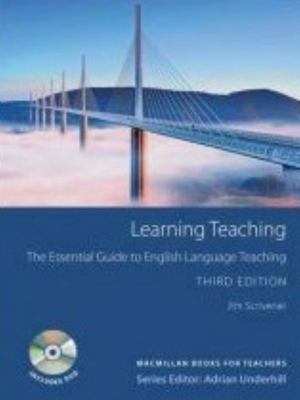 $79.99
NZD
Category: CELTA Preparation | Series: Macmillan Books for Teachers/Elt Ser.
Learning Teaching has been one of the most successful guides to English since it was first published in 1994. Its no-nonsense approach has made it a superb teaching textbook for initial training courses, and also an essential handbook for practising ELT teachers. The third edition has been extensively r evised and restructured to take recent developments in ELT into account and now includes a DVD featuring a full lesson being taught as well as demonstrations of practical teaching techniques. ...Show more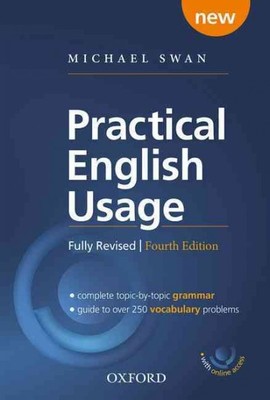 $119.99
NZD
Category: CELTA Preparation
Practical English Usage has sold over 2 million copies worldwide. Now revised and updated for the fourth edition, it answers the questions that teachers and learners ask about English grammar and vocabulary with clear, corpus-informed explanations and examples. Key Features: Completely revised and u pdated to reflect changes in language use. NEW Organisation into two easy-to-use parts, making it quicker to find the information you want. Part 1 is a complete topic-by-topic student's grammar, with section introductions highlighting common mistakes. Part 2 is a guide to key vocabulary topics, including an A-Z list of common word problems. NEW Also available online, including 87 diagnostic tests.  Practical English Usage is recommended for any teacher, trainee teacher, or advanced-level student looking for answers to questions about the English language. The material is now organised in two parts (grammar and vocabulary), making it easier than ever to find the answers, either online or in print.Part 1 is a complete practical learner's grammar with 28 sections, covering all the structural points that cause problems for learners.Part 2 is a guide to vocabulary problems covering:  rules for word formation and spelling a survey of high-priority vocabulary areas an A-Z guide to over 250 common word problems The 600+ entries provide answers to the questions that learners typically ask, for example: use of tenses the truth about conditionals article problems singular they getas a passive auxiliary bring or take? can, could, may or might? classic or classical? the language of emails rules for word formation and spelling Plus: the grammar of speech and formal writing British-American differences questions of style and idiom changes in English politeness avoiding offensive language a survey of high-priority vocabulary areas a guide to over 250 common vocabulary problems lists of learners' most common mistakes ...Show more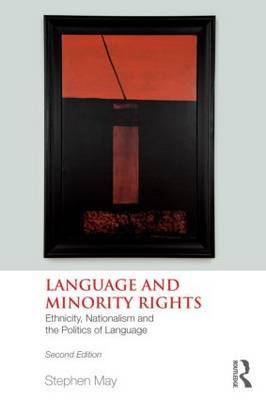 $93.00
NZD
Category: Teacher Resources
The second edition addresses new theoretical and empirical developments since its initial publication, including the burgeoning influence of globalization and the relentless rise of English as the current world language. May's broad position, however, remains largely unchanged. He argues that the causes of many of the language-based conflicts in the world today still lie with the nation-state and its preoccupation with establishing a 'common' language and culture via mass education. The solution, he suggests, is to rethink nation-states in more culturally and linguistically plural ways while avoiding, at the same time, essentializing the language-identity link. This edition, like the first, adopts a wide interdisciplinary framework, drawing on sociolinguistics, applied linguistics, sociology, political theory, education and law. It also includes new discussions of cosmopolitanism, globalization, the role of English, and language and mobility, highlighting the ongoing difficulties faced by minority language speakers in the world today. ...Show more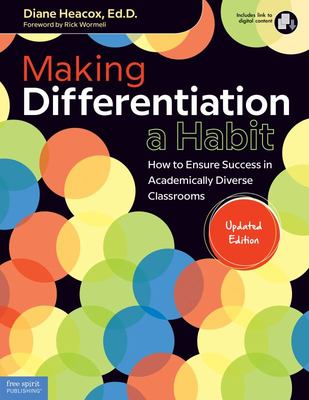 $91.50
NZD
Category: Professional Development Books
Updated edition of a popular resource helps teachers seamlessly integrate differentiation practices into their daily routine. In this updated edition of her guide to daily differentiated instruction, Diane Heacox outlines the critical elements for success in today's class-rooms. She gives educators evid ence-based differentiation strategies and user-friendly tools to optimize teaching, learning, and assessment for all students. New features include an expanded section on grading, informa-tion on connections between personalized learning and differentiation, integration of strategies with tier one instructional interventions, scaf-folding strategies, revised planning templates, and updated resources, which include digital tools and apps for assessment. Digital content includes customizable forms from the book. A free downloadable PLC/Book Study Guide is available at freespirit.com/PLC. ...Show more
$58.95
NZD
Category: Professional Development Books
Language Learning with Digital Video is for teachers who are interested in using a range of video in the language classroom, from documentaries to You Tube clips and learner-generated material. The book contains a variety of generic, easy-to-use, practical activities as well as a number of ready-made wo rksheets for specific video clips. Activities require minimal preparation and are suitable for a range of ages and levels, and for both the experienced and less experienced teacher. There is also a useful list of sources, detailing a wide range of video clips, plus a bank of technical tips and advice. ...Show more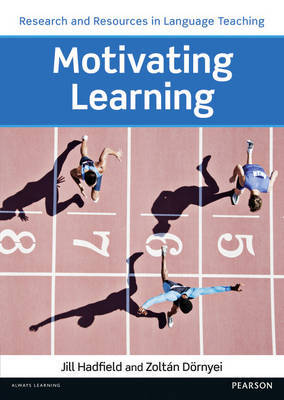 $55.00
NZD
Category: Teacher Resources
Click here to view some sample pages from the book.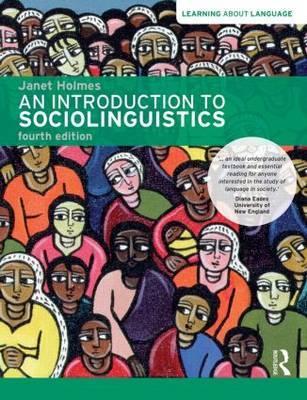 $32.99
NZD
$54.99
(40% off)
Category: Teacher Resources | Series: Learning About Language
Sociolinguistics is the study of the interaction between language and society. In this classic introductory work, Janet Holmes examines the role of language in a variety of social contexts, considering both how language works and how it can be used to signal and interpret various aspects of social ident ity. Written with Holmes' customary enthusiasm, the book is divided into three sections which explain basic sociolinguistic concepts in the light of classic approaches as well as introducing more recent research. This fourth edition has been revised and updated throughout using key concepts and examples to guide the reader through this fascinating area, including: - New sections on: koines and koineisation linguistic landscapes New Englishes Stylisation language and sexuality societal approaches to attitude research forensic linguistics - A new selection of informative examples, exercises and maps -Fully updated further reading and references sections An Introduction to Sociolinguistics is an essential introductory text for all students of sociolinguistics and a splendid point of reference for students of applied linguistics. It is also an accessible guide for those who are simply interested in language and the many and varied uses we put it to. ...Show more

$70.95
NZD
Category: Teacher Resources
This book brings together contributions from various researchers, providing an overview of narrative research approaches and demonstrating how these work in practice. A broad range of approaches are covered, from well-established and well-known thematic analysis (particularly of 'big stories'), to the m ore recent sociolinguistic discourse analysis of 'small stories', and the innovative analysis and presentation of visual and performance data such as drawings and drama. This overview includes not just an illustration of narrative research, but the methodological processes which underpin it, relating these to relevant narrative theory. The book, therefore, is both a how-to-do narrative research text and a presentation of narrative studies, providing case study examples and ideas for further research. ...Show more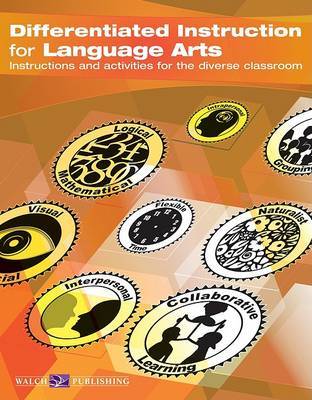 $19.99
NZD
$39.95
(49% off)
Category: Professional Development Books
Respond to the needs of all learners! Helps reach students of diverse backgrounds, interests, and readiness levels Encourages differentiation through a wide range of content and management strategies, including Howard Gardner's theory of multiple intelligences Based on instructional techniques from exte nsive classroom experience Adheres to NCTE standards ...Show more