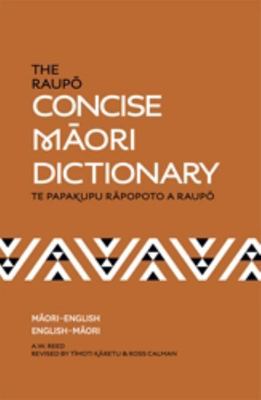 $25.00
NZD
Category: Maori Dictionaries
The Raupo Concise Maori Dictionaryis an invaluable reference work, providing an essential list of words and their equivalents in Maori and English. First published in 1948, the dictionary has been revised and updated numerous times since, giving testimony to its ongoing reliability as a reference guide to everyday Maori words. It also includes a guide to the pronunciation of Maori and lists of useful vocabulary. ...Show more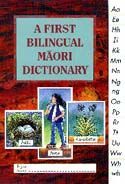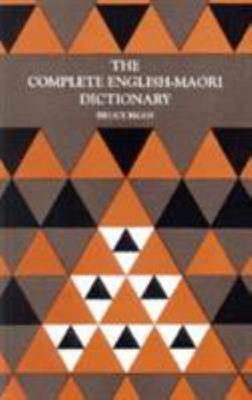 $20.00
NZD
$39.99
(49% off)
Category: Maori Dictionaries
Compiled by a renowned linguist and expert in New Zealand's Maori language, this dictionary was designed as a comprehensive finder list. Incorporating words from leading dictionaries from the colonial periods as well as contemporary Maori words, this handy introduction to the language includes more than 15,000 headwords--each of which may have several Maori equivalents. First published in 1981, this updated edition offers an authoritative snapshot into an indigenous culture. ...Show more
$13.49
NZD
$26.99
(50% off)
Category: Maori Dictionaries
First published in 1990, and reprinted steadily ever since, the first edition of the Collins Maori Phrasebook and Dictionary was an inaugural Silver Premier New Zealand Bestseller, and has sold over 30,000 copies. This revised edition includes an update of the original book to incorporate modern terms a nd useage, as well as providing a comprehensive and authoritative range of simple phrases for use in a variety of social and formal occasions. With an increasing interest in the Maori language, and the advent of Maori television, many more people are learning and speaking Maori, and this book is an ideal resource for those with some knowledge who are looking to gain increased fluency and confidence.  ...Show more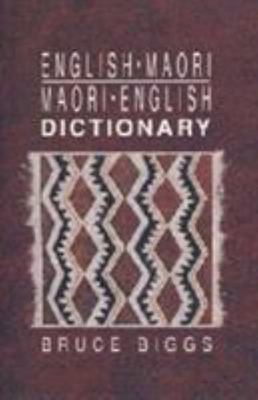 $19.99
NZD
Category: Maori Dictionaries
This English-Maori and Maori-English dictionary has over 4000 entries in each section. It provides information on parts of speech; practical help with pronunciation of Maori words; and it relates to contemporary life by including words from English commonly used by today's Maori speakers.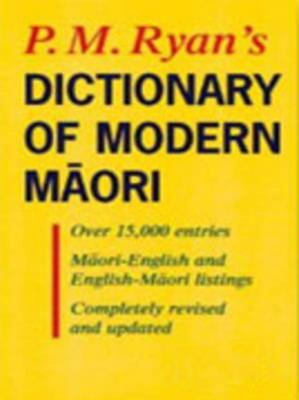 $33.99
NZD
Category: Maori Dictionaries | Reading Level: very good
This completely revised and updated edition of the previously titled Revised Dictionary of Modern Maori contains over 15,000 concise entries divided into Maori-to-English and English-to-Maori sections and includes all the words most commonly used by fluent Maori speakers. Incorporated is an easy-to-use guide to the pronunciation of Maori and a section on Maori grammar. First published 1974; this 4th edition 1994. ...Show more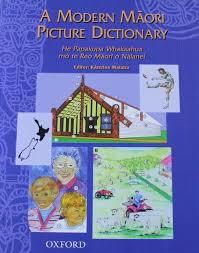 $38.99
NZD
Category: Maori Dictionaries | Series: Nz Dictionaries/Thesauruses/Reference
Description: Features, Contents, Authors, Reviews, Lecturer Resources, Teacher Resources, Student Resources, Sample Pages. This dictionary supplements the Oxford Maori Picture Dictionary with additional words and their Maori equivalents. Some of the words in the Oxford Maori Picture Dictionary appear ag ain in this dictionary, but alternative translations are offered, not to invalidate the translations in the Oxford Maori Picture Dictionary, or those which Maori people are continually creating for themselves, but to reflect the vitality of the Maori language. First published May 1997. ...Show more
$32.00
NZD
Category: Maori Dictionaries
The Raupo Pocket Dictionary of Modern Maori is a portable reference source for speakers of English and Maori at all levels. This new edition has been fully revised by the author. It features: More than 20,000 entries divided into Maori-English and English-Maori sections -- The most frequently used words in both languages -- A guide to Maori grammar and pronunciation -- A list of common phrases in Maori -- A map of tribal areas, helpful for understanding linguistic variations -- Separate lists of key vocabulary and proverbs -- Indexed pages for quick consultation. ...Show more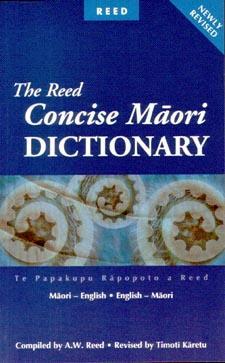 $19.95
NZD
Category: Maori Dictionaries
This dictionary has been revised and updated numerous times since its inaugural print run in 1948, giving testimony to its reliability as a reference guide to Maori words in use every daythe pronounciation. It includes a guide to the pronounciation of Maori and lists of useful vocabulary.
$35.73
NZD
Category: Maori Dictionaries | Reading Level: Near Fine
Maori to English. The 7th edition is revised by a committee consisting of Dr Pei te Hurinui Jones (chairman) and Bruce Biggs, both members of the original revision committee, the late Mrs Beth Ranapia of the Department of Education and Mrs Merimeri Penfold of the maori Studies section of the Anthropolog y department, University of Auckland First ed. published Paihia, N.Z. : C.M. Society, 1844 as: A dictionary of the New Zealand language / William Williams. Reprint. Originally published: 7th ed. Wellington, N.Z.: Government Printer, 1971. This reprint 2008. ...Show more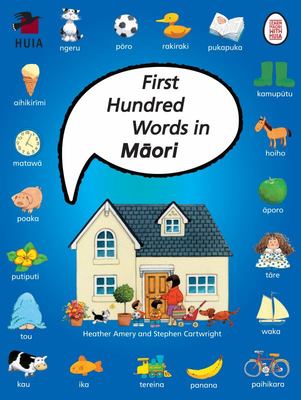 $20.00
NZD
Category: Maori Dictionaries
Tired of boring and drab Maori language learning books? THIS book is bursting with vivid, entertaining illustrations by Stephen Cartwright that will attract even beginner adult learners. The book includes verbs, adjectives, opposites, numbers, colours, shapes, and many, many other vocabulary themes. A complete bilingual index of the vocabulary, with a pronunciation guide, is included in the last pages. 'Learn Maori with Huia' is an on-going series of books and resources to inspire and help anyone who is interested in learning Maori. You can go to the Huia website www.huia.co.nz and connect to a link where you can listen to a native Maori speaker to learn how to pronounce every Maori word correctly. You can also download picture puzzles and games for free. ...Show more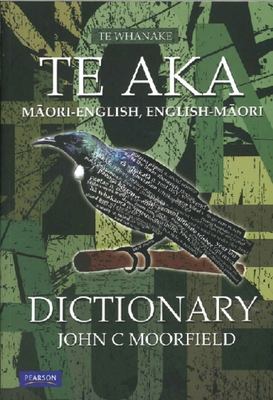 $63.99
NZD
Category: Maori Dictionaries | Series: Te Whanake
This dictionary and index comprises a selection of modern and everyday language that will be extremely useful for learners of the Maori language. It has a broader scope than traditional dictionaries, so as well as the words one would usually expect in a dictionary, it also includes: encyclopaedic entri es designed to provide key information about plants, animals (including sh and insects), stars, planets, heavenly bodies, important Maori people, key ancestors of traditional narratives, tribal groups, ancestral canoes, song types, traditional musical instruments, Maori names for institutions, country names, place names and other proper names, explanations of key concepts central to Maori culture; comprehensive explanations for grammatical items, with examples of usage idioms and colloquialisms. These have all been included because they are important in communicating in a Maori context, and contribute to understanding and speaking the language in a natural way. While this dictionary is designed to stand alone, it not only contains all the words used in the Te Whanake series of narrative texts and resources, but is indexed to the Te Whanake series, thus giving quick access to topics, maps, illustrations, idioms, colloquialisms, proverbs, tribal sayings, grammar and usage explanations. ...Show more