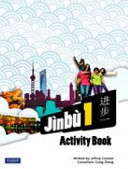 $35.89
NZD
Category: Jinbu
Jinbu is an innovative new course for beginning students in modern standard Chinese. It provides a thorough foundation for progression to further studies of Chinese. The Jinbu Activity Books are packed with fun and engaging activities that support each topic in the student books and are perfect for home work, extension and cover work. ...Show more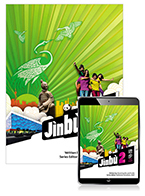 $66.99
NZD
Category: Jinbu
When you purchase this product, you will receive a printed card with an access code inside.   Reader+ is the home of your eBooks. It gives you more options, more flexibility and more control when it comes to the classroom materials you use. It comes with features like in-text note taking, bookmarking, highlighting, interactive videos, audio tools, presentation tools and more.  It's all about giving teachers and learners more options and more opportunities to make progress in the classroom, and beyond. Click here to learn more. The access code will give 15 months access to the eBook from the date of activation. How do I activate my eBook? When you purchase your eBook, it will come with an access code. This code will be emailed to you. If you purchase a printed book with eBook, it will come with its eBook access code inside the cover. To activate your code, you'll need to log in to pearsonplaces.com.au. If you don't have an account you will need to create one at pearsonplaces.com.au. Once you have logged into pearsonplaces.com.au click on the 'Add product' button in your bookshelf. Type in your 12 digit access code and click 'Verify product now. For further help, download the 'How to activate my eBook' guide. ...Show more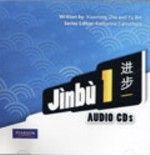 $217.39
NZD
Category: Jinbu
The Jinbu Audio CDs accompany the student books and contain all of the audio for the listening activities, recorded by native Chinese speakers.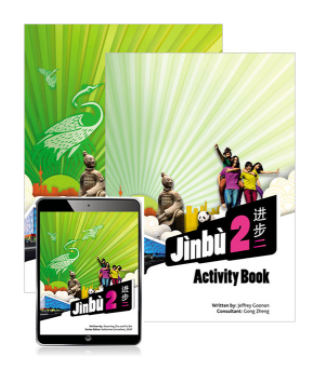 $104.99
NZD
Category: Jinbu
When you purchase this product, you will receive a printed card with an access code inside.   Reader+ is the home of your eBooks. It gives you more options, more flexibility and more control when it comes to the classroom materials you use. It comes with features like in-text note taking, bookmarking, highlighting, interactive videos, audio tools, presentation tools and more.  It's all about giving teachers and learners more options and more opportunities to make progress in the classroom, and beyond. Click here to learn more. The access code will give 15 months access to the eBook from the date of activation. How do I activate my eBook? When you purchase your eBook, it will come with an access code. This code will be emailed to you. If you purchase a printed book with eBook, it will come with its eBook access code inside the cover. To activate your code, you'll need to log in to pearsonplaces.com.au. If you don't have an account you will need to create one at pearsonplaces.com.au. Once you have logged into pearsonplaces.com.au click on the 'Add product' button in your bookshelf. Type in your 12 digit access code and click 'Verify product now. For further help, download the 'How to activate my eBook' guide. ...Show more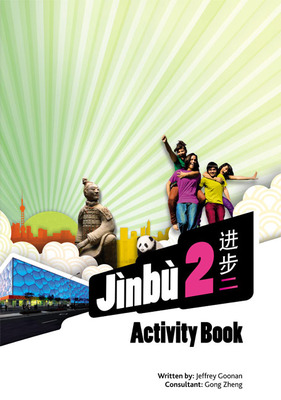 $35.89
NZD
Category: Jinbu
Jinbu 2 provides a thorough foundation for progression to further studies of Chinese. The Jinbu Activity Books are packed with fun and engaging activities that support each topic in the student books and are perfect for homework, extension and cover work.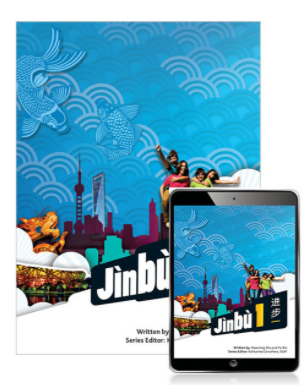 $66.99
NZD
Category: Jinbu
When you purchase this product, you will receive a printed card with an access code inside.   Reader+ is the home of your eBooks. It gives you more options, more flexibility and more control when it comes to the classroom materials you use. It comes with features like in-text note taking, bookmarking, highlighting, interactive videos, audio tools, presentation tools and more.  It's all about giving teachers and learners more options and more opportunities to make progress in the classroom, and beyond. Click here to learn more. The access code will give 15 months access to the eBook from the date of activation. How do I activate my eBook? When you purchase your eBook, it will come with an access code. This code will be emailed to you. If you purchase a printed book with eBook, it will come with its eBook access code inside the cover. To activate your code, you'll need to log in to pearsonplaces.com.au. If you don't have an account you will need to create one at pearsonplaces.com.au. Once you have logged into pearsonplaces.com.au click on the 'Add product' button in your bookshelf. Type in your 12 digit access code and click 'Verify product now. For further help, download the 'How to activate my eBook' guide. ...Show more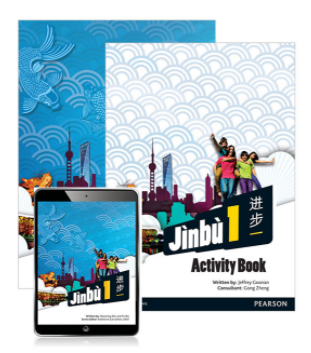 $104.99
NZD
Category: Jinbu
This pack contains 1 copy of Jinbu 1 Student Book, 1 copy of Jinbu 1 Activity Book and 1 printed access card to eBook   Reader+ is the home of your eBooks. It gives you more options, more flexibility and more control when it comes to the classroom materials you use. It comes with features like in-text note taking, bookmarking, highlighting, interactive videos, audio tools, presentation tools and more.  It's all about giving teachers and learners more options and more opportunities to make progress in the classroom, and beyond. Click here to learn more. The access code will give 15 months access to the Reader+ eBook from the date of activation. How do I activate my eBook? When you purchase your eBook, it will come with an access code. This code will be emailed to you. If you purchase a printed book with eBook, it will come with its eBook access code inside the cover. To activate your code, you'll need to log in to pearsonplaces.com.au. If you don't have an account you will need to create one at pearsonplaces.com.au. Once you have logged into pearsonplaces.com.au click on the 'Add product' button in your bookshelf. Type in your 12 digit access code and click 'Verify product now. For further help, download the 'How to activate my eBook' guide. ...Show more
Items per page:
1 - 8 of 8