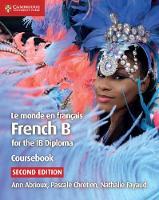 $109.95
NZD
Category: Francais B | Series: Le monde en français
An expertly written French B course now updated for first examination 2020, providing students with thought-provoking materials to help them develop strong language skills and solid critical thinking. The coursebook helps students develop their French language skills as they explore the five themes from the new IB Diploma Language B guide: identities, experiences, human ingenuity, social organisation and sharing the planet. Each unit begins with 'big questions' that get learners thinking about global topics such as, 'how do we express our identity?' These help students appreciate wider issues before developing their reading, writing, speaking and listening skills through international texts, practice exercises and activities in the style of the exam. Answers to questions and audio files for the listening exercises are in the teacher's resource. ...Show more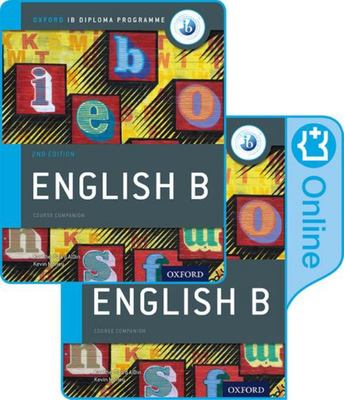 $110.99
NZD
Category: Francais B | Series: IB Diploma Ser.
Written by experienced English B experts and teachers, this print and digital Course Book pack provides the most comprehensive mapping to the latest DP Language B syllabus, for first examination in 2020. Each Course Book Pack is made up of one print Course Book and one enhanced online CourseBook, for a rich and interactive learning experience. Developed directly with the IB, you can trust the resource to support confident development of the four language skills and to provide thorough coverage of the new prescribed themes and concepts. Now including plenty of listening practice and awealth of additional digital materials, this brand new, enhanced edition fully supports the new IB course and assessment.This online Course Book will be available on Oxford Education Bookshelf until 2028. Access is facilitated via a unique code, which is sent in the mail. The code must be linked to an email address, creating a user account. Access may be transferred once to an additional user. ...Show more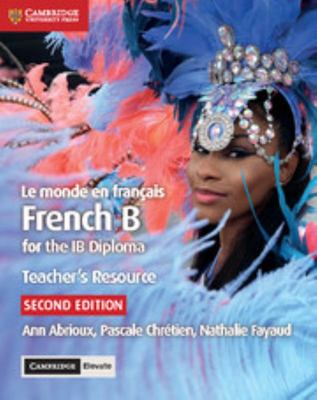 $249.95
NZD
Category: Francais B | Series: IB Diploma Ser.
An expertly written French B course now updated for first examination 2020, providing students with thought-provoking materials to help them develop strong language skills and solid critical thinking. This print and digital teacher's resource contains lesson ideas for mixed ability classes, answers to t he coursebook exercises and explains pedagogical aims of classroom activities. The Cambridge Elevate Teacher's Resource expands the teacher's book with around 30 editable worksheets, answers to the workbook questions, editable audioscripts and audio files for the listening activities in the coursebook. Together they help you save time when planning and preparing lessons, and allow you to mark quickly and confidently. For more information on how to access Cambridge Elevate, please see inside the front cover. ...Show more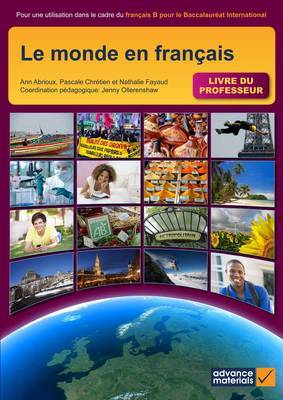 $100.00
NZD
Category: Francais B
This teacher's book provides answers, suggestions and lesson plans to accompany the student's book (Le monde en francais - livre de l'eleve). The brand new coursebook prepares students thoroughly for the new 2011 French Language B syllabus. It is totally international, offering authentic texts from a wi de variety of francophone countries. The texts and topics have been chosen not only because of their intrinsic interest to young people, but also to enable students to develop a genuine intercultural understanding. The exercises are carefully designed to develop students' linguistic abilities while at the same time encouraging them to develop critical thinking skills and allowing them the opportunity to interact personally with the material. Benefits for students: - guidance and ample practice for the new written task and interactive oral - literature fully integrated into every chapter - assessment questions in every chapter - practical checklists for writing different text types - lively and stimulating choice of texts and tasks - attractive, student-friendly presentation Benefits for teachers: - written by an IB examiner, a workshop leader and a practising IB teacher - all core and optional themes fully covered - chapter dedicated specifically to the written task - uitable for both Higher and Standard Level - links to ToK and CAS throughout the book - different text types and registers fully covered - model text and detailed analysis for each text type provided - teacher's book provides answers and advice - buy a class set and get a 2-year subscription to Text-Link online free of charge (giving you access to supplementary audio, video and written material that is constantly updated).About the author:Ann Abrioux: workshop leader, examiner and the online faculty member for French B Pascale Chretien: senior examiner for French B Nathalie Fayaud: Head of French at Sevenoaks School and examiner for French B ...Show more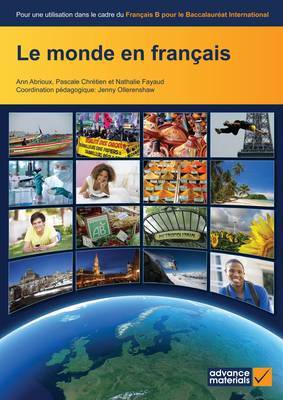 $78.95
NZD
Category: Francais B
This brand new coursebook prepares students thoroughly for the new 2011 French Language B syllabus. It is totally international, offering authentic texts from a wide variety of francophone countries. The texts and topics have been chosen not only because of their intrinsic interest to young people, but also to enable students to develop a genuine intercultural understanding. The exercises are carefully designed to develop students' linguistic abilities while at the same time encouraging them to develop critical thinking skills and allowing them the opportunity to interact personally with the material. Benefits for students: - guidance and ample practice for the new written task and interactive oral - literature fully integrated into every chapter - assessment questions in every chapter - practical checklists for writing different text types - lively and stimulating choice of texts and tasks - attractive, student-friendly presentation Benefits for teachers: - written by an IB examiner, a workshop leader and a practising IB teacher - all core and optional themes fully covered - chapter dedicated specifically to the written task - uitable for both Higher and Standard Level - links to ToK and CAS throughout the book - different text types and registers fully covered - model text and detailed analysis for each text type provided - teacher's book provides answers and advice - buy a class set and get a 2-year subscription to Text-Link online free of charge (giving you access to supplementary audio, video and written material that is constantly updated) ...Show more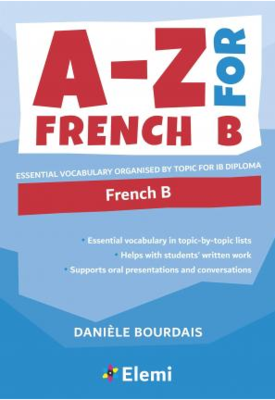 $59.00
NZD
Category: Francais B | Series: A-Z series
Part of an A-Z series to provide students with a subject-specific glossary to support them throughout their IB Diploma study, this A-Z for French B specifically offers help with: learning and engaging with appropriate and varied vocabulary in topic-by-topic lists developing extended writing in a var iety of text types supporting speaking skills, particularly oral presentations and discussions as part of the internal assessment. Contents Essential vocabulary and key phrases organized in topics to reflect the five prescribed themes of IB Diploma French B. Entirely focused on the needs of the IB Diploma curriculum, students learn and engage with current topical vocabulary across a variety of text types. Provides a useful reference to help students express their own ideas and opinions in written and spoken French. Offers a range of appropriate vocabulary and key phrases to develop students' interactive skills and help them maintain a conversation. Idiomatic and familiar language is clearly identified to help students operate in an appropriate register. Suitable for both HL and SL students, with more complex language clearly highlighted as more appropriate for HL.   ...Show more
Items per page:
1 - 6 of 6