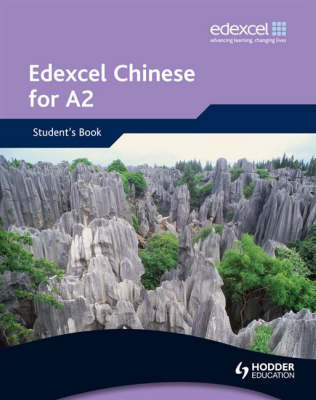 $73.50
NZD
Category: Edexcel
Edexcel Chinese for A Level is a two-part course, addressing the requirements of the new Edexcel GCE A Level specification offered for first teaching in September 2008. Edexcel Chinese for AS provides a smooth transition from GCSE to AS level, and Edexcel Chinese for A2 completes the course through to A 2, following the new three-unit exam specification. Edexcel Chinese for A2 Level covers the five A2 topics, followed by chapters specifically covering the Research-based writing aspect of the exam. The coursebooks progressively build the acquisition of Chinese language skills, concepts, knowledge, understanding and key skills. ...Show more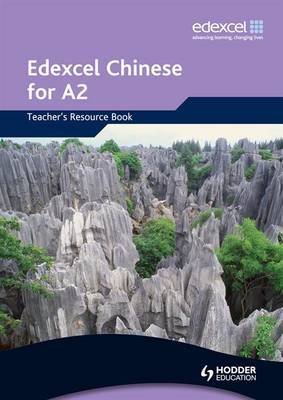 $305.96
NZD
Category: Edexcel
Edexcel Chinese for A Level is a two-part course, addressing the requirements of the new Edexcel GCE A Level specification offered for first teaching in September 2008. Edexcel Chinese for AS provides a smooth transition from GCSE to AS level, and Edexcel Chinese for A2 completes the course through to A 2, following the new three-unit exam specification. Edexcel Chinese for A2 Level covers the five A2 topics, followed by chapters specifically covering the Research-based writing aspect of the exam. The coursebooks progressively build the acquisition of Chinese language skills, concepts, knowledge, understanding and key skills. ...Show more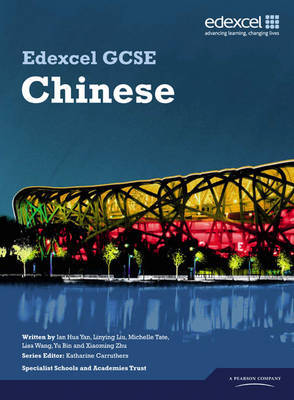 $58.00
NZD
Category: Edexcel
* Photos and illustrations in authentic contexts make every lesson interesting and show students what everyday life is like in China. * Controlled Assessment spreads in every chapter help students prepare for the writing and speaking assessments. * Examiner tips and advice on improving grades in Results Plus sections. * A wide variety of activities on every spread so you can differentiate your teaching to suit students of all abilities. * Strong focus on learning Chinese characters with tips, advice and vocabulary boxes throughout and a section on Chinese character acquisition at the back of the book. * Discrete extension units provide extra stretch activities for more able students. ...Show more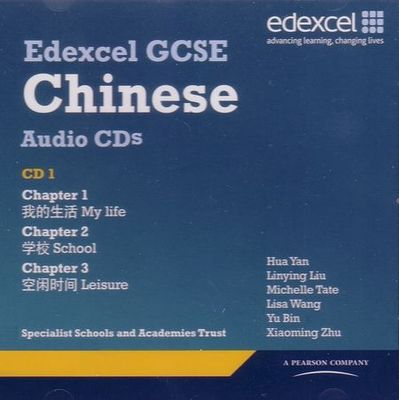 $321.39
NZD
Category: Edexcel
Edexcel GCSE Chinese (Mandarin) audio has been recorded using native Chinese speakers and is at a speed that is suitable for GCSE students.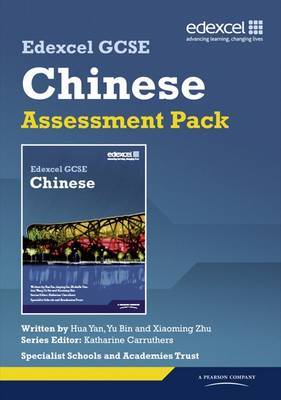 $327.79
NZD
Category: Edexcel
Presenting Edexcel's resources for the 2009 GCSE specification Reading and listening tests to help support learning. Extra writing and speaking controlled assessment tasks for you to use or adapt. Answers and clear marking schemes provided.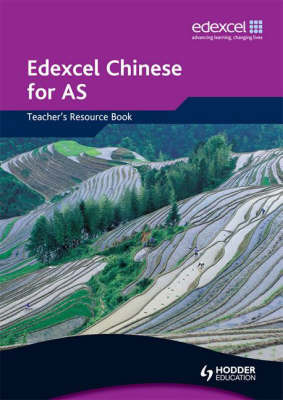 $342.95
NZD
Category: Edexcel
Edexcel Chinese for A Level is the first part of an exciting two-part course designed to help students master the skills they need for success in the latest Edexcel GCE A Level specification in Chinese. Edexcel Chinese for AS provides a smooth transition from GCSE to AS level and Edexcel Chinese for A2 completes the course through to A2 level, following the new three-unit exam specification. ...Show more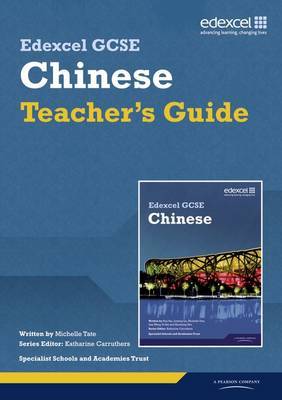 $116.99
NZD
Category: Edexcel
Simple straightforward teacher's notes in the Teacher's Guide and the Scheme of Work online provide you with everything you need to plan lessons.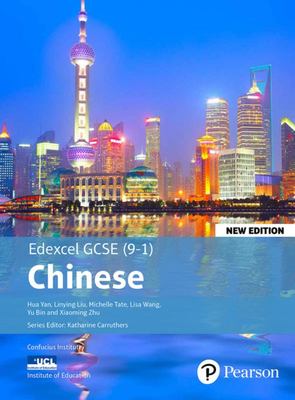 $52.49
NZD
Category: Edexcel | Series: Edexcel GCSE Chinese Ser.
New edition Pearson Edexcel GCSE (9-1) Chinese is an expertly developed course designed to help students achieve their potential in GCSE Chinese. Our award-winning Edexcel GCSE Chinese course has been updated so it delivers full coverage of the new Pearson Edexcel GCSE Chinese (9-1) specification. The c ourse provides seamless progression from Jìn bù at Key Stage 3 but can also be used as a stand-alone resource. The new edition of our Student Book provides: materials to develop listening, speaking, reading and writing skills which now include a focus on translation, understanding authentic texts and spontaneous speaking new end-of-chapter exam preparation sections which help to prepare students for the GCSE Chinese (9-1) examination cultural content and a focus on 'learning something new' to help give students a sense of purpose and bring language learning to life easy-to-use word lists to help students with ongoing vocabulary learning and revision.  Audio files to accompany our Student Books are sold separately.(see ISBN 9781292210865) ...Show more
Items per page:
1 - 8 of 8