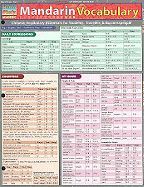 $13.95
NZD
Category: Chinese Dictionaries
This 6-page guide provides vocabulary essentials for students, travelers and businesspeople. Divided into tables that show the Mandarin character (ideogram), the pinyin (Mandarin transliterated into the Latin alphabet) and the English translation for every vocabulary word/phrase covered, this guide is b oth comprehensive and user-friendly. ...Show more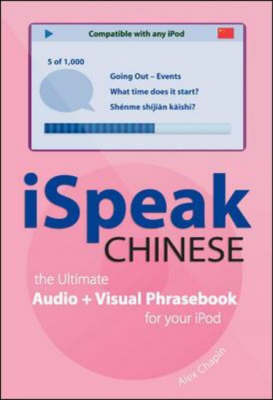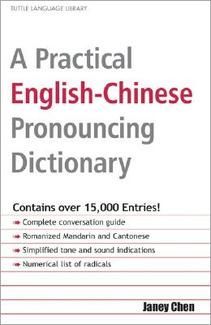 $19.99
NZD
$43.95
(54% off)
Category: Chinese Dictionaries
This dictionary provides 15,000 words that can be used in everyday conversation. It gives both Mandarin and Cantonese romanization and pronunciation, along with Chinese characters.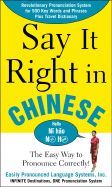 $23.00
NZD
Category: Chinese Dictionaries | Series: Say it Right! Series
One of the biggest obstacles you face when learning a new language is the fear of embarrassment when you mispronounce a word or phrase--which inevitably anyone new to Chinese will do. The innovative teachers at Easily Pronounced Language Systems (EPLS) knock down this barrier with their revolutionary pr onunciation system: easy-to-read vowel symbols that, when combined with consonants, read in a straightforward manner, rather than in transliteration jargon. Almost instantly, you will be able to confidently pronounce and use 500 essential words and phrases in Chinese! First published 2006. ...Show more
$16.99
NZD
Category: Chinese Dictionaries | Series: First Thousand Words | Reading Level: Children's - Grade 1-2, Age 6-7
The classic bilingual Chinese/English word book, featuring 1000 everyday words illustrated with busy scenes and labelled pictures to help children learn key Chinese vocabulary.
$30.50
NZD
Category: Chinese Dictionaries
Each Oxford Beginner's Bilingual Dictionary is designed to offer English speaking adult learners a comprehensive, straightforward introduction to foreign languages, covering all the vocabulary needed for the first years of study, along with notes on grammar and usage and guidance on the culture where th e language is spoken.   These easy-to-use references break from standard dictionary design. Clear entries with examples showing how the language works in context make it quick and simple to find the translation you're looking for, and the bold, color layout makes the dictionary easy to navigate, allowing you to get to grips with the language fast. All main translations are preceded by an equals sign so that they are instantly identifiable, and all parts of the entry are spelled out in full, avoiding confusing jargon and abbreviations. Grammar and usage notes throughout the text warn of possible translation pitfalls, and thousands of example phrases show how the language is used in real life.   At the center of each dictionary is a section devoted to useful information on the country, countries, or regions where the language is spoken. This includes background on lifestyles and culture, tips on etiquette and interaction, and a phrasefinder that provides handy phrases for use when traveling abroad. The dictionary also includes a section on core vocabulary--all the words you absolutely must know at a beginner's level, whether you are a student, traveler, or business person.   The Oxford Beginner's Bilingual Dictionary is the perfect tool for adult language learners who need basic vocabulary at their fingertips fast. ...Show more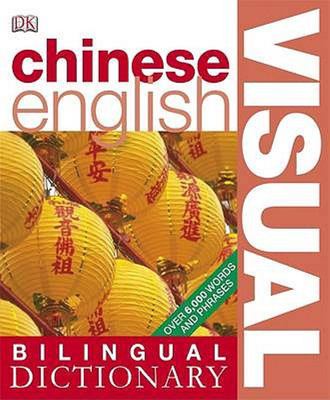 $36.00
NZD
Category: Chinese Dictionaries
Look and learn to recall a wealth of everyday vocabulary in Chinese with this intuitive easy-to-use visual language dictionary. Whether it's for business or pleasure, pick up 6,000 key Chinese words and phrases on a range of subjects: from shopping and eating out, to sport and beyond quickly and easily. Find every word you need to know fast using the clearly labelled colour illustrated scenes from everyday life. Plus, find helpful features on key Chinese nouns, verbs and phrases to improve your understanding. It is pocket-sized so you can take it wherever your travels take you. ...Show more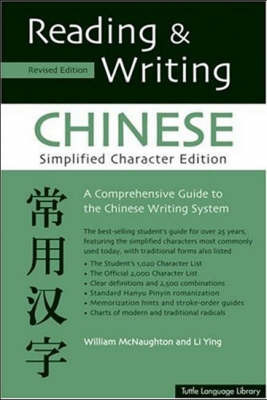 $28.95
NZD
$44.95
(35% off)
Category: Chinese Dictionaries
This is a completely revised and updated new edition of Tuttle's classic Reading & Writing Chinese. This edition focuses on the simplified characters now universally used in mainland China and Singapore, and which are the primary goal of almost all learners. The traditional characters still used in Taiwan and Hong Kong, and in older literature, are also included in order to furnish a complete reference. ...Show more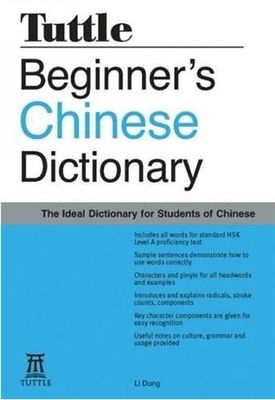 $29.99
NZD
Category: Chinese Dictionaries
This comprehensive book covers 1,100 headwords, including all those required for the internationally recognized Hanyu Shuiping Kaoshi (HSK) test of proficiency in Chinese. For each word the constituent characters are shown, along with their radical and stoke count . Notes on cultural context, grammar an d usage are given to ensure correct understanding. An English-Chinese Finder, a radical index and a character index allow quick access to any headword and an appendix lists common character components, with explanations and examples. ...Show more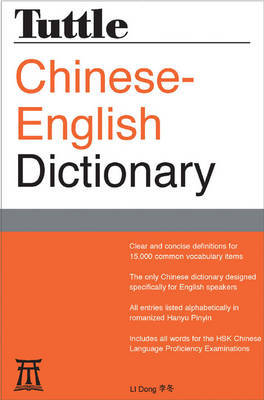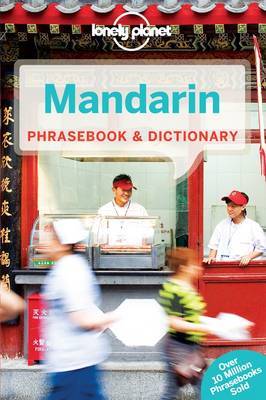 $20.00
NZD
Category: Chinese Dictionaries | Series: Lonely Planet Phrasebook
Lonely Planet: The world's leading travel guide publisher With more than one billion speakers worldwide, Mandarin is the most widely spoken language on the planet. How can you miss the chance to communicate with one in seven people on Earth? Get More From Your Trip with Easy-to-Find Phrases for Every Tr avel Situation! Lonely Planet Phrasebooks have been connecting travellers and locals for over a quarter of a century - our phrasebooks and mobile apps cover more than any other publisher! * Order the right meal with our menu decoder * Never get stuck for words with our 3500-word two-way dictionary * We make language easy with shortcuts, key phrases & common Q&As * Feel at ease, with essential tips on culture & manners Coverage includes: Basics, Practical, Social, Safe Travel, Food and Sustainable Travel. Lonely Planet gets you to the heart of a place. Our job is to make amazing travel experiences happen. We visit the places we write about each and every edition. We never take freebies for positive coverage, so you can always rely on us to tell it like it is. Authors: Written and researched by Lonely Planet, Anthony Garnaut, and Tim Lu. About Lonely Planet: Started in 1973, Lonely Planet has become the world's leading travel guide publisher with guidebooks to every destination on the planet, as well as an award-winning website, a suite of mobile and digital travel products, and a dedicated traveller community. Lonely Planet's mission is to enable curious travellers to experience the world and to truly get to the heart of the places they find themselves in. TripAdvisor Travelers' Choice Awards 2012 and 2013 winner in Favorite Travel Guide category 'Lonely Planet guides are, quite simply, like no other.' - New York Times 'Lonely Planet. It's on everyone's bookshelves; it's in every traveller's hands. It's on mobile phones. It's on the Internet. It's everywhere, and it's telling entire generations of people how to travel the world.' - Fairfax Media (Australia) ...Show more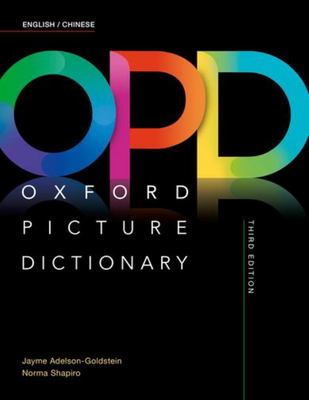 $55.99
NZD
Category: Chinese Dictionaries
Content is organized within 12 thematic units, including Everyday Language, People, Housing, Food and Recreation. Each unit starts with an Intro page (new to this edition) and ends with a story page, with single or double-page sub-topics introducing new words in a realistic visual context and easy-to-le arn "chunks."The target new vocabulary is listed and simple practice activities help students put their new words into practice.Story pages include pre-reading questions to build previewing and predicting skills and post-reading questions and role-play activities to support critical thinking and to encourage students to use the new language they have learned. Rich visual contexts recycle words from the unit. This structure is designed to address the needs of multilevel classrooms.Supporting components include more guidance on this topic as well as assessing needs and lesson planning. (available in English only). ...Show more